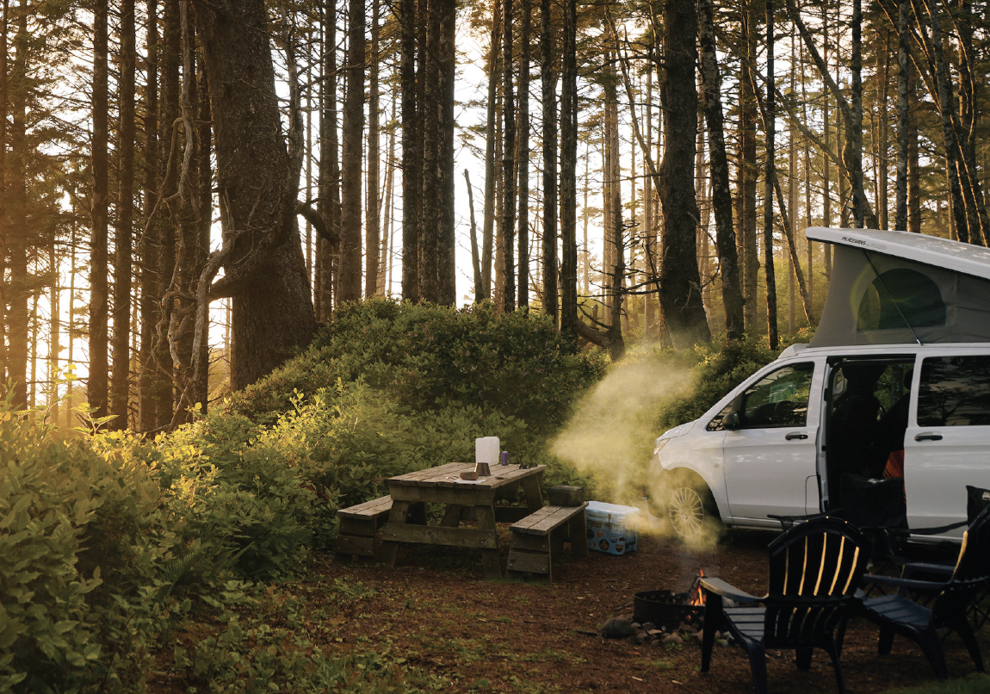 The interest in solo travel continues to grow in popularity, and it's not slowing down.
Statistics reveal that out of all solo travelers, the majority are women. Overseas Adventure Travel, known for solo-friendly tours for women, saw more than 60,000 women travel solo between 2018 and 2019 and already has 42,000 solo travelers signed up through 2023 — a large sum of which includes women over 50.
Since the onset of the pandemic, many touring and cruise companies have seen more women embarking on solo travels, too. Locally, Seattle-based Peace Vans — a camper repair, restoration, and rental business — reports that 25 percent of its clientele are single women over 50. CEO Harley Sitner has found that these women are choosing Peace Vans for their solo trips to feel empowerment, freedom, safety, and self-reflection.
"One of the best parts of my job is watching the amazing cadre of women over 55 travel in their vans — almost always solo," said Sitner. "The vans are comfortable for long road trips, extremely easy to drive, and can take you pretty much anywhere. … We've had doctors, lawyers, high-tech folks, and low-tech folks buy the vans, and they universally speak to the empowerment and sense of freedom the small camper vans give them."
Solo traveling is not new for Kirkland resident Linda Lake. The 74-year-old retired health care manager has embarked on various solo trips after retiring in 2016. Her Subaru Outback has taken her to Alaska, Canada, and locally to the San Juan Islands, where she often car camped. But it wasn't until this year that Lake decided it was time to take that "stupendous road trip."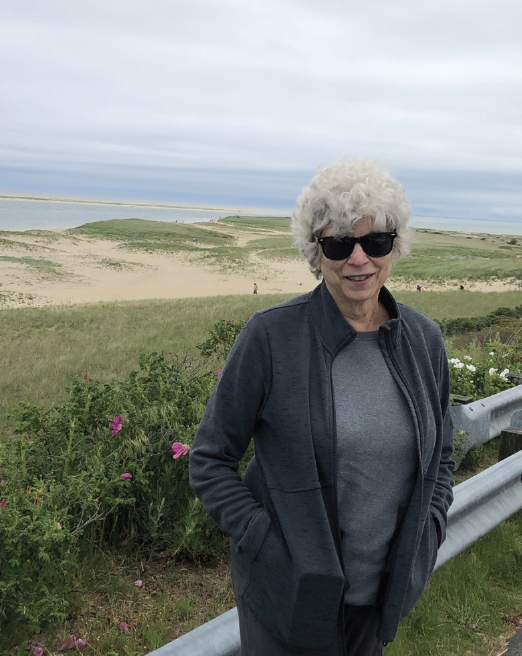 Lake previously owned Volkswagen pop-top campers and was accustomed to that type of travel, so when the time came to replace her Subaru, Lake found her Mercedes Metris van through Peace Vans and set off on a 98-day solo trip across the country. She left April 24 and returned on Aug. 1, with nearly 14,000 miles driven.
"I've always been pretty independent," Lake said. "I think that as I've done more of this traveling since my retirement, these solo tours that I've done, I think I've become friendlier. I took my work seriously, and I was ambitious … I felt like I had to be very serious … But being on these trips, it's a new environment, and I believe I will get something great out of it."
With solo traveling, Lake appreciates the freedom to explore and learn. With each intended stop, Lake would make conversation with other RV campers, drive the back roads, go on hikes, explore cities, and ask all the questions at museums and tours.
At the end of the day, when she would pull into her reserved camping spot, Lake said she never felt lonely. She would set up her van, bring out her travel log, and write of the things she saw and enjoyed. Lake also would send photos to family and friends. Her travel logs are well over 100 pages.
"In the van, you sit up a little higher than when you sit in a car. Everything's ready. I've got my coffee in an ancient Starbucks mug. I open the door, hitch my hip onto the seat, put my coffee in the holder, and then there's this grin," Lake said. "It's this grin that just overtakes me. And honestly, it's a grin not just on my face or just my mouth. It's like, my belly grins and my legs grin. Everything grins because it's adventure time."