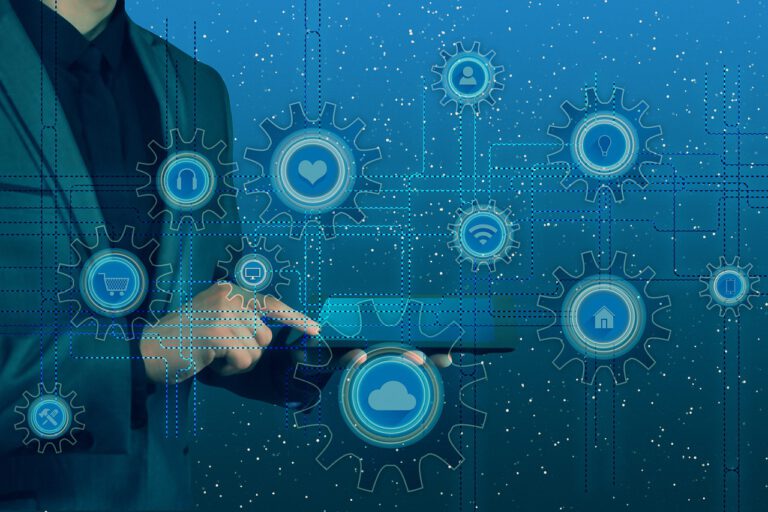 With travel and leisure back to normal following a summer of travel chaos after more than two years of lockdowns, restrictions, and travel bans, Americans are swiftly starting to change their tone for the upcoming holiday season as inflation remains stubbornly high and costs have continued to march upwards.
Figures from the Labor Department showed that the Consumer Price Index (CPI), a broad measurement of the price of everyday essentials and utilities rose by 8.3% in August, higher than what most economists anticipated.
Q3 2022 hedge fund letters, conferences and more
Old West Sees Commodity Supercycle Continuing [Exclusive]
Old West Investment Management struggled to keep its head above water in the third quarter. According to a copy of its investor letter for the three months to the end of September, its performance was "in line with benchmarks." The S&P 500 has returned -22.8% for the year to date. Investing in the commodity cycle Read More
The red-hot inflation has seen the price of gasoline, groceries, rent, and utilities among other everyday goods climb faster and more aggressively for the first time in nearly 40 years.
On the travel front, prices for airline tickets, lodging, and transportation have remained elevated compared to the same recorded period last year. Despite airline fares seeing three-consecutive months of declines, coming down by 8.8% between July and August, average fares are still up by 33.4% since the start of the year. Prices of gasoline are up by 25.6%, while lodging and hotel prices jumped by 4.5%.
The eroding macroeconomic conditions have pushed Americans into a corner, with many now making swift changes to their upcoming holiday travel plans as a way to cut costs and curb high inflationary prices.
Inflation Is Hurting All Travelers
According to an MMGY Travel Intelligence Portrait of American Travels Fall Edition 2022 report, Americans are coughing up significantly more for their vacations this year. This year, Americans have seen spending on average of $3,785 up from $2,758 in 2021.
Generally, high inflation tends to hurt lower-income households a lot more, as soaring costs eat into their disposable income and decrease the value of their spending dollars. Yet, this year it seems to be a different story, as a Bankrate survey reveals how most income groups are feeling the financial pinch, with many saying they have already made adjustments to their upcoming holiday plans.
86% of Americans with an annual household income under $50,000 are planning on making adjustments to their holiday plans due to soaring prices and higher inflation. Other income groups are also feeling the pressure.
Roughly 79% of those earning between $50,000 and $79,999, 77% earning $80,000 to $99,999, and 70% earning $100,000 or more said higher inflation is leading them to make changes to their upcoming holiday plans.
The Bankrate survey found that on average, close to 80% of Americans who are planning to travel this upcoming holiday season said that inflation, higher transportation costs, and accommodation are forcing them to make changes to their plans, with some looking for more budget-friendly and cost-effective ways to travel this holiday season.
International Travel Is Still On The Books
Foreign and international travel made a strong rebound throughout the past summer as a majority of popular travel destinations scrapped most of their pandemic-related travel restrictions and entry bans.
Although the return of travel has been substantial, numbers are still below that of pre-pandemic figures, with global tourism making up 60% of pre-pandemic levels this year according to recent figures.
While this is a positive sign for an industry that was perhaps the hardest hit by the global health crisis, skyrocketing costs are making it a lot harder and more expensive for many Americans who are eager to take to the sky again.
According to David B. Stewart, CEO of Guide To Europe, an online travel aggregator and bookings platform for European excursions, international travel has made a strong rebound, and it's expected to continue doing so well into the new year, even as prices keep climbing.
"It's interesting to see how consumers are dealing with inflationary pressures coming out of the pandemic. For most, travel remains a top priority of expenditure this year, and the upcoming holiday season could see consumers taking advantage of current price margins and travel deals, even if they tend to be priced higher than last year," tells Stewart.
Guide To Europe is an Icelandic-based travel company that works with an international team of experts that helps to plan and execute European-based holiday excursions for international visitors. The company is partnered with close to 750 airlines, and in 2020 it was awarded as Iceland's Leading Travel Agency & Destination Management Company by the World Travel Awards.
Americans remain steadfast in traveling abroad despite the majority of them enduring a summer of travel chaos. As airports were overwhelmed by soaring numbers and labor shortages, airline operators were seen delaying and even canceling thousands of flights to help cope with the resurgence.
Even with higher ticket prices and costly hotels, American Express (NYSE:AXP) recently announced that roughly 60% of new customers in quarter two were younger cardmembers, a trend noticed by the subsidiary, American Express Travel.
Audrey Hendley, president of American Express Travel said in a media interview that new cardmembers, especially younger ones, have a mindset for culturally impactful travel, as countries start to reopen their borders and lift travel restrictions.
The takeaway here is that younger Americans, generally, Millennials and Generation Z, are now more eager than ever before to travel abroad or reschedule their bookings as the pandemic begins to wane, and much of the travel industry makes a swift recovery.
Stronger Dollar Benefits Americans Abroad
While the cost of living has been spiraling out of control at home, American tourists traveling abroad are now benefiting from a stronger dollar against the Euro and Pound Sterling.
In late September, new British Prime Minister, Liz Truss announced a slew of new tax-cutting policies that were aimed at mitigating the effect caused by soaring inflation and higher interest rates. The policies were met with a meager public response, and in the aftermath, the pound plummeted, hitting a record low of $1.0327, and reaching near parity with the U.S. dollar.
Since its resurgence, the dollar has gained 15% against the pound, 16% against the euro – which reached parity for the first time in two decades – and 23% against the Japanese yen
While the pound has since endured a bumpy recovery, Americans are now taking advantage of the stronger dollar, leaving the UK, and much of the Euro-zone as attractive destinations for U.S. travelers.
Travel between the U.S. and UK is predicted to spike in the coming months, with GlobalData figures estimating travel between the two nations to be about 140.7% higher this year than in 2021.
The stronger dollar means that American tourists can afford more experiences, and enjoy better luxuries, more so than what they could back home where prices have remained elevated for most consumables and services.
"Although the stronger dollar is helping the British and European tourism industries recover, it's not always to say that a majority of American travelers are spending as much in those countries, or staying longer, or even doing more than what they usually did. Higher costs in their country means they need to be more meticulous with the budget and planning," mentions Stewart.
A stronger dollar isn't always a good thing for developed regions that have witnessed a spike in inflation and consumer prices. Experts suggest that the trend could see even more inflation on the horizon for both developed and developing countries, and could place poorer regions under a bigger threat of economic stability and recovery.
There's also the threat of a trade deficit, which could lead to a decrease in U.S. exports and products being purchased by other nations as the dollar hikes up prices, and decreases foreign investments.
There's good and bad to everything, but in the general spotlight we see how a mixed basket of economic challenges is making it harder, and a lot more expensive for Americans to cope with the cost of living crisis, while also having to save and budget for their upcoming holidays, if any.
Final Thoughts
It's been a tumultuous year, and Americans are now starting to feel the pinch more than ever, especially for the few who have been planning or thinking of planning for an upcoming holiday. While the possibilities are there, prospects of it happening are looking less likely with each passing month as inflation ticks upward and the Federal Reserve struggles to control consumer demand.
The upcoming holiday season could mark the second wave of travelers taking to the skies after two years of travel bans. Yet, if there's anything we've learned from the past summer, is that despite the eye-watering high cost of traveling, Americans have remained resilient, and although it's now taking a bigger bite from their disposable income, travel and leisure remains a top priority.
The only question left to answer is, at what cost do Americans value their vacation, and what's the price they're willing to pay for it?