Sandra Humbles considers herself "a Yorkshire girl." Born and raised in Northern England, she went to an all-girls grammar school, and was the first in her family to attend university. She developed a passion for science early on, and pursued a three-year degree in biomedical sciences with an extra year spent working in a public health lab.
When she graduated with a first-class honors degree in microbiology and virology, she envisioned a future spent in labs and health centers. And for a while, that's what she did. In the early '90s, she worked for the Wellcome Trust, a health research nonprofit, which was a pioneer in the development of HIV diagnostic kits.
That work made her realize how helping individuals secure accurate diagnoses could slow the spread of the AIDS epidemic, preventing others from getting infected. "I was starting to have a multiplier effect in the work I did through the application of science," she says.
But she knew she could do more. So, she started looking for opportunities to work with companies whose core value was putting patients and science first. "It was no surprise that led me to Johnson & Johnson," Humbles says.
That was 32 years ago, and she's been with the global pharmaceutical company ever since.
Science, sales and learning
Despite her scientific background, Humbles spent her career at J&J primarily on the business side. She worked in sales, marketing, strategic planning and provided strategic support to the company's group chairs and general management. But throughout all her roles, her work ethic and focus were driven by her desire to make a difference for people and patients.
In 2010, she transitioned to the training function, running med tech courses for the sales organization, and providing surgeons and physicians with education about new products and procedures. In that role, she led major digital transformations, bringing artificial intelligence, augmented reality and virtual reality to surgeon education.
"

Sandra is an extraordinary leader. She is excited to create an enterprise solution for learning and development across an almost 100 billion dollar, 135-year-old company.

"
The merging of technology and science to enable education triggered her next career evolution. "I realized if we're doing this with our surgeon population, why do we not use it to make a difference for all J&J employees?" she says.
That idea spurred the next decade of her work.
"Sandra is an extraordinary leader," says Michael Ehret, head of global talent management for J&J. He appreciates how Humbles is drawn to complex organizational challenges like those J&J is facing as it focuses on the future. "She is excited to create an enterprise solution for learning and development across an almost 100 billion dollar, 135-year-old company," he says.
He recalls that he and Humbles started imagining a highly digital, highly connected, personalized learning environment for J&J 10 years ago when they both worked together in the Somerville, New Jersey office. "At that time learning was decentralized, and Sandra helped drive organizational alignment toward that vision," he says.
That journey has come to fruition. In September, Humbles was promoted to chief learning officer, where she is now launching a global, companywide digital transformation of the learning experience across J&J. And she's using all of her scientific training and business experience to make it happen.
"Everything J&J does is grounded in science and what the patient needs," Humbles says. That vision extends to how and what people learn. While salespeople, marketing teams and business leaders may be focused on bottom lines, revenue streams and sales results, they meet those goals by understanding the science, the disease journey and the patient experience tied to these products. Her goal as J&J's CLO is to make sure all employees can communicate with these customers in terms that are relevant and meaningful to their needs.
"One of the reasons I moved into this position is that I have that business lens, but I never forget that the customer is the surgeon, the patient, and the people on the front lines," Humbles says.
A digital future
Humbles has already had a major impact on the entire L&D organization, rethinking how the learning organization functions, what training is delivered, what content is available and how employees find what they need to support current and future career needs.
"Sandra is a dream-maker," Ehret says. "She can be very strategic, but she has the ability to translate that strategy into actions and activities that bring it to life."
In her first year as CLO, she reformed the L&D organization into a centralized operation, bringing together leaders from each department to create a unified learning environment led by the J&J Learn leadership team. "We wanted a connected ecosystem with the learning leaders who sit in the business to partner with the learning leaders on my team," she says.
Once the learning leaders were aligned, they focused on a single challenge: Creating a learning platform that would be accessible to everybody, support development of identified skills necessary for key roles and create content for employees at every stage in those career paths, from entry level through executives.
"Sandra did a great job pulling those teams together and getting everybody on the same page about what we have to build," says Gordon Curphy, managing partner at Curphy Leadership Solutions, who is working closely with Humbles on this transformation.
"

Everything J&J does is grounded in science and what the patient needs.

"
Along with learning leaders, Humbles partners with HR leaders focused on employee experience, med tech teams who inform the content and IT experts who ensure the new digital learning environment will be accessible, intuitive and embedded in the flow of work. "Having these groups working together, we can really imagine what the future state could be," she says.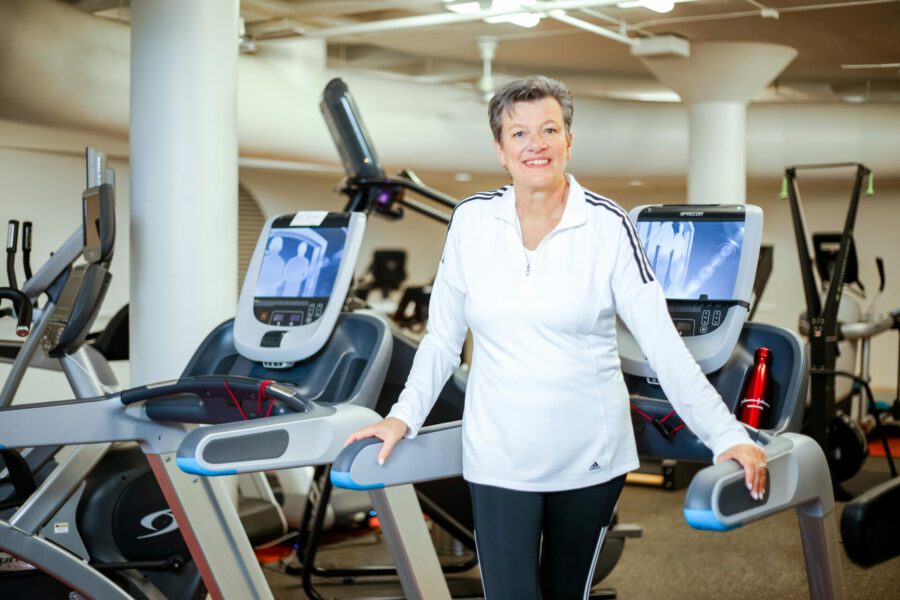 Through these collaborations Humbles team developed a strategic roadmap for enterprise training, with programs designed to meet the unique needs of every department. "It ensures that all learning experiences and content is exactly what (employees) need to do their jobs," she says.
These efforts culminated in the launch of the new enterprise and learning capability driven by the centralized learning organization.
The new learning environment is built around five key practice areas: Leadership, digital skills, diversity, equity and inclusion, wellbeing and professional skills.
The five areas set the foundation for the J&J learning landscape, and inform content decisions within the learning technology ecosystem, including what training is created or curated.
Sprint to the end
The digital transformation will take several years to complete, but Humbles' team is following an agile approach, rolling out features over time as a way to deliver immediate value that is constantly evolving.
"We are operating like a software organization," Curphy says. Content developers and subject matter experts deliver new content and updates in sprints that are uploaded in batches each quarter. Then, they decide as a group which batch of content to focus on for the next quarter.
The initial roll out, which began in August, 2022, is built around an enterprise operating model and the J&J Learn Technology Ecosystem.  The operating model captures insights from learning leaders across the company, which are then aligned with business requirements and the L&D department's technology ecosystem. "We're putting in place a competency model based on necessary skills so that we can help our learning community upskill their people for today and tomorrow," she says.
Curphy credits Humbles' leadership style for the success of the project to date. "She is clear about what needs to be delivered and holds people accountable for making sure these things happen," he says. "It has been really powerful because a lot of folks didn't have this empowerment in the past."
It's an interesting approach in a global pharma company, which has to simultaneously push the boundaries of scientific innovation within a highly regulated environment. "Safety and health are huge parts of the credo, which makes for a risk averse culture," Curphy notes. "That also plays out in the support functions which can make it difficult for people to try new things."
In a company of this size and industry, leaders can often get tangled in red tape, losing months waiting for approvals and permission. But Humbles is a savvy navigator, and she has the confidence and authority to make things happen.
When someone on her team faces an obstacle, she asks them to find a solution, and then gives them the freedom and resources to do it. She holds them accountable for the results, checking in periodically to be sure things are on track. "It was hugely liberating," Curphy says. "The vast majority responded very positively to this kind of a culture."
A new talent marketplace
That empowerment will soon extend to learners, thanks to the intuitive learning platform and navigation. Once complete, the platform will allow learners to define the skills and interests they have today, their career aspirations and what content they can access to fill personal or professional gaps. Artificial intelligence tools will use that information to guide them to content and help them build a plan for their future.
Humbles likens it to the Netflix of learning. "If someone wants to skill up in a particular area, they're getting channels on learning journeys that are completely connected," she says. "It puts the learner at the center."
The platform will also offer access to a talent marketplace where employees can find projects, gigs and mentors to help them hone their skills. Users will be able to tell the system what kind of experience they want — or what type of employee they are looking for to take on a project — and the platform will provide a match within 48 hours.
And when an employee finishes all of the learning experiences and reflections in a specific category, the career navigation tools will help them identify new job possibilities and impending vacancies using the skills ontology, so they get to opportunities that match their aspirations.
"

Sandra is a dream-maker. She can be very strategic, but she has the ability to translate that strategy into actions and activities that bring it to life.

"
Humbles is currently working with learning leaders across the company to curate and refine content libraries to create learning journeys for every employee using the J&J Global Service Center to hone design and deployment.
"Our strategy and innovation practice areas are setting the standards and developing content for AI, then the global service center ensures effectiveness, efficiency and experience," she says.
While Humbles may have built a career as a learning leader, the science and innovation coming out of J&J is what truly inspires her. "Knowing that we make a difference in patients' lives every single day is what has kept me at J&J for 32 years," she says. "It's a company that really cares."
All photos by Sam Rayward.